PLASTIC HAS BEEN HIGHLIGHTED AS ONE OF THE BIGGEST ENVIRONMENTAL THREATS FACING BY THE WORLD
The largest annual celebration of our environment – World Environment Day & World Ocean Day. This year theme 'Beat Plastic Pollution' and preventing plastic pollution and encouraging solutions for an environment and healthy ocean. People were encouraged to take a critical look at their own relation to single-use plastic, and make real efforts to break their dependency on disposable plastic. "Every year, more than eight million tons end up in the oceans", said U.N. Secretary-General António Guterres. He urged all people to reject single-use plastic items, and warned that growing levels of plastic waste were becoming unmanageable. This year global host for World Environment Day is India. As global hosts, India did more than raise awareness. With an announcement to eliminate all single-use plastic in the country by 2022, India has effectively set the pace in the global race to beat plastic pollution. This unprecedented and ambitious move against disposable plastic will drastically stem the flow of plastics from 1.3 billion people and business in the fasted growing economy in the world.
Did you know that
OVER 5 TRILLION PIECES OF PLASTIC CURRENTLY LITTER THE OCEAN?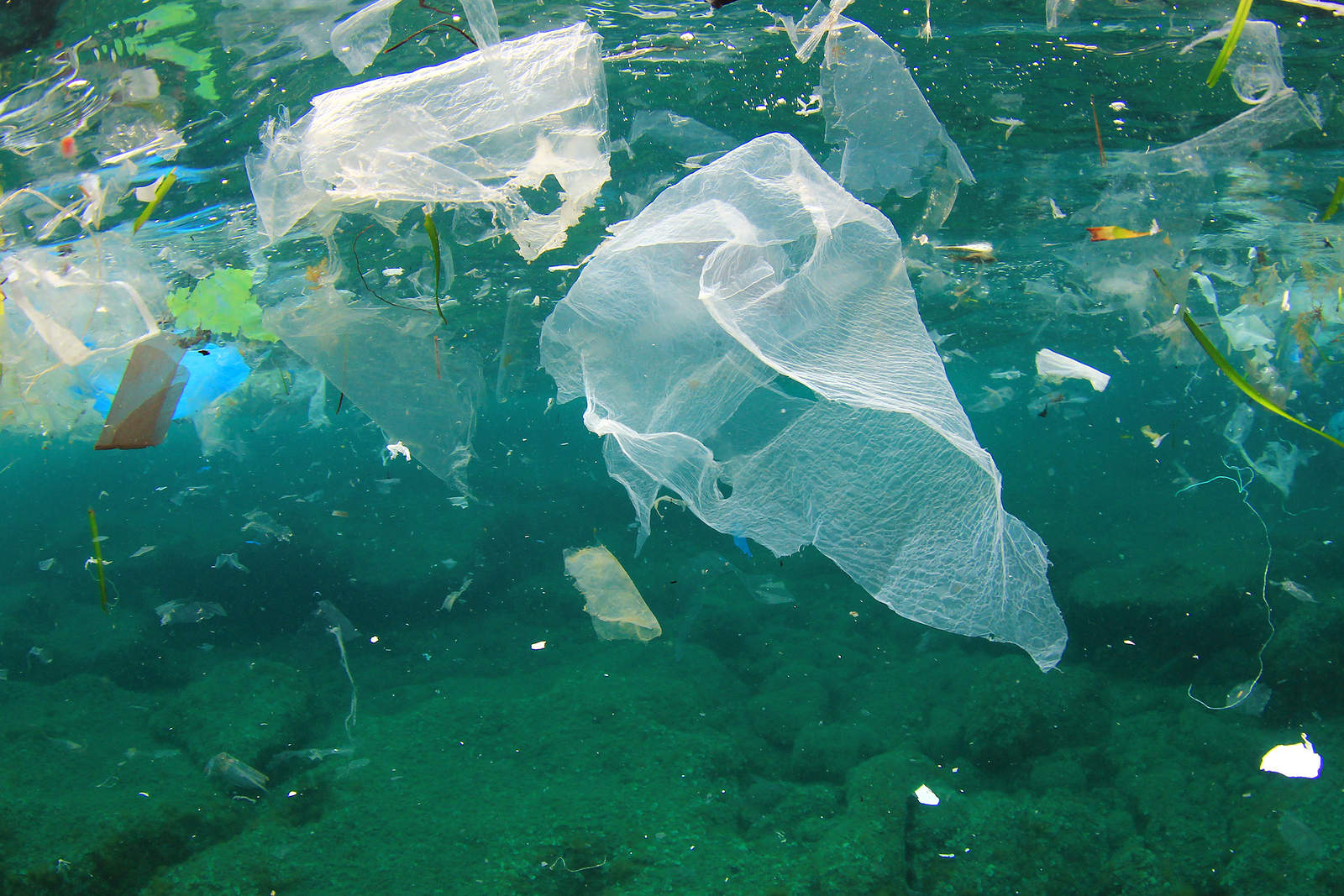 Every minute, one garbage truck worth of plastic is dumped into the ocean. Yearly, a colossal 1.4 billion tons of trash ends up in our beautiful oceans. Of this waste, much of it is
plastic. – 4Ocean
In Malaysia, Malaysians use 3 billion plastic shopping bags per year, according to Christopher Teh in his blog saying that limiting, charging or even banning plastic bags use still a grossly inadequate strategy. In fact, Malaysia's has a large plastic disposal and recycling problem, where 55% of our plastic wastes are mismanaged. According to 2011 report of Malaysian Ministry of Housing and Local Government put Malaysia's annual recycling rate at only 7 kg of wastes per capita. If this estimate is accurate, this means our country recycling rate is less than 2 percent, placing Malaysia at the lower end of the countries in the world that practice nearly no waste recycling. though Malaysian practically encourage no plastic bag for Saturday – and at Selangor is daily by charging the consumer, the amount of plastic usage is not decreasing. Consumer tend to not bring own shopping bag though the awareness has been around for quite a while now. Although there was awareness among shoppers about the campaign, not many shoppers brought their own bags. For instance, shoppers who shop without intention may not necessarily have a reusable bag ready on hand. Some people also didn't mind paying 0.20 cent per plastic bag rather than think that the plastic bag is harmful to the environment, they intentionally ignored the nature fact.
Based on letter to The Star by Wong Ee Lynn, Malaysia is one of the 193 countries which signed a UN resolution in December 2017 to eliminate marine plastic pollution. There is no way Malaysia can fulfill this pledge if we continue to replace one type of plastic with another or with other single-use packaging with a high carbon and water footprint, or reduce micro-plastics in our oceans by increasing the demand for and use of oxo-degradable plastic. To truly reduce plastic pollution, we need to reduce waste and change our mindset in relation to disposable and single-use items that may be convenient for us but not for the environment.
To Environmentalist Matthias Gelber, he stated that there was no change at all in the behavior of Malaysians on the usage of plastic bags. He has been observing people in supermarkets and cashiers at the counters, with very few exceptions; there is no change in consumers behavior when it came to ditching plastic bags. He stressed that the only way to make a difference is to educate people, especially the younger generation, on the negatives of plastic and the harm it causes the environment. Gelber suggested the alternative and best mechanism is to make the price for plastic bag to be very expensive like what is done in Germany. You can still have it, but it costs a lot. To him Malaysia don't need awareness campaign anymore, we need an action campaign. Maybe it is time to ban the plastic or make it very expensive to the consumers and perhaps can use the money for conservation or better waste management.